American Made Rivet Busters
If an American made tool is required for your job, this is your tool.  Tamco rivet busters are manufactured domestically and are a great addition to your tool needs.  These tools are manufactured by American craftsmen and manufactured using high quality U.S. made components.
The Tamco brand of rivet buster will perform tasks such as bridge deck repair, vertical and / or horizontal concrete demolition, busting rivets and bolts, and for use on underground tanks.
Try the CP-4181 model for the really tough job.  Available in gooseneck or optional "T" handle in 11″ or 14″.
MAX PSI is 90 LBS.

Tamco RB-633 Rivet Buster
| | |
| --- | --- |
| | 1-1/2″ Shank (Jumbo Buster Steel) |
| | |
| | |
| | |
| | |
| | |
| | |
| | |
| | |
| | |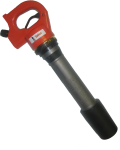 | | |
| --- | --- |
| | 1-1/8″ Shank (Jumbo Buster Steel) |
| | |
| | |
| | |
| | |
| | |
| | |
| | |
| | |
| | |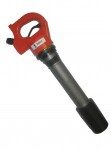 | | |
| --- | --- |
| | 1-1/8″ Shank (Jumbo Buster Steel) |
| | |
| | |
| | |
| | |
| | |
| | |
| | |
| | |
| | |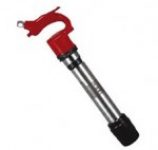 | | |
| --- | --- |
| | 1″ or 1-1/8″ Shank (Small Buster Steel) |
| | |
| | |
| | |
| | |
| | |
| | |
| | |
| | |
| | |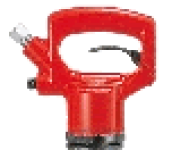 | | |
| --- | --- |
| | 1″ Shank (Small Buster Steel) |
| | |
| | |
| | |
| | |
| | |
| | |
| | |
| | |
| | |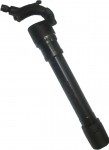 | | |
| --- | --- |
| | 1-1/8″ Shank (Small Buster Steel) |
| | |
| | |
| | |
| | |
| | |
| | |
| | |
| | |
| | |