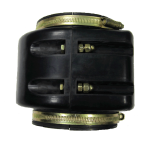 | | |
| --- | --- |
| | Muffler Complete – Fits Toku CD-20 |
| | Muffler Complete – Fits Toku CD-30, TD-30, and PB-30 |
| | Muffler Complete – Fits Toku PB-40 |
| | Muffler Complete – Fits Toku PB-60 |
| | Muffler Complete – Fits Toku PB-90 |
| | Muffler Complete – Fits Toku TJ-15 |
| | Muffler Complete – Fits Toku TJ-20 |
| | Muffler Complete – Fits Toku TS-55 |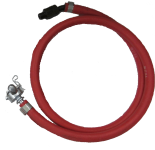 | | |
| --- | --- |
| | 5′ Whip Hose with 3/8″ NPT Swivel End, rated 250 PSI |
| | 5′ Whip Hose with 7/8″ x 24″ Thread/In, Swivel End, rated 250 PSI |
| | 10′ Whip Hose with 3/8″ x NPT Swivel End, rated 250 PSI |
| | 10′ Whip Hose 1/2″ NPT Swivel End, rated 250 PSI |
| | 10′ Whip Hose with 7/8″ x 24″ Thread/In, Swivel End, rated 250 PSI |
| | 50′ Air Hose – 3/4″ Hose with Universal Fittings, rated 300 PSI |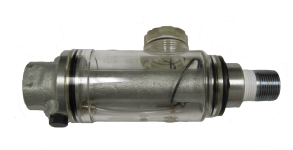 | | |
| --- | --- |
| | LO-15 Clearview In-Line Oiler 6 oz. Capacity (Toku TJ-15 and TJ-20) |
| | 1/2″ NPT In-Line Oiler 1.4 oz. Capacity |
| | 3/4″ NPT In-Line Oiler 3.7 oz. Capacity |
| | 3/4″ NPT In-Line Oiler 11.0 oz. Capacity |
| | 1″ NPT In-Line Oiler 16.0 oz. Capacity |

| | |
| --- | --- |
| | Front Head Bolt for 90 Lb Paving Breaker |
| | Front Head Bolt for a 60 Lb Paving Breaker |
| | |
| | |
| | |
| | |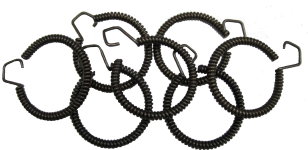 | | |
| --- | --- |
| | Small Buster Upper Sleeve |
| | Small Buster Lower Sleeve |
| | Small Buster Split Lower Sleeve (2 pcs) |
| | Small Buster Rubber Bumper |
| | Small Buster Lock Spring (10 pcs Min Order) |
| | Jumbo Buster Upper Sleeve |
| | Jumbo Buster Lower Sleeve |
| | Jumbo Buster Split Lower Sleeve (2 pcs) |
| | Jumbo Buster Rubber Bumper |
| | |
| | Jumbo Buster Lock Spring (10 pcs Min Order) |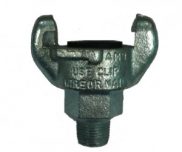 Chipping Hammer Accessories
| | |
| --- | --- |
| | Chipping Hammer Retainer Springs |
| | 3/8″ NPT Thread x 1/2″ Hose Barb Swivel Assembly |
| | 7/8″ 24 Thread x 1/2″ Hose Barb Swivel Assembly |
| | Oval Retainer – Solid Type (Fits Toku THA, THH, and TCH Series Chippers) |
| | Round Retainer – Solid Type (Fits Toku THA, THH, and TCH Series Chippers) |
| | Deluxe Quick Change Retainer (Fits Toku THA, THH, and TCH Series Chippers) |
| | Oval Retainer – Solid Type (Fit Toku AA-0S Series Chippers) |
| | Round Retainer – Solid Type (Fit Toku AA-0S Series Chippers) |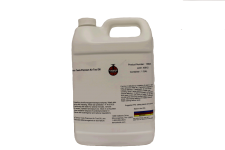 Available in 1 gallon size, our air tool oil will work with your fleet of tools.
Air tools need daily, if not constant-feed lubrication. Tamco offers air tool oil to work with any brand of tool. Depending on your application, you may need to oil through an inline oiler, or oil your tool as needed.
Lack of lubrication causes early breakdown and increased wear on internal parts. This means more down time and costly repairs.
Our latest formula is now an All Weather blend, workable to -30° Fahrenheit.